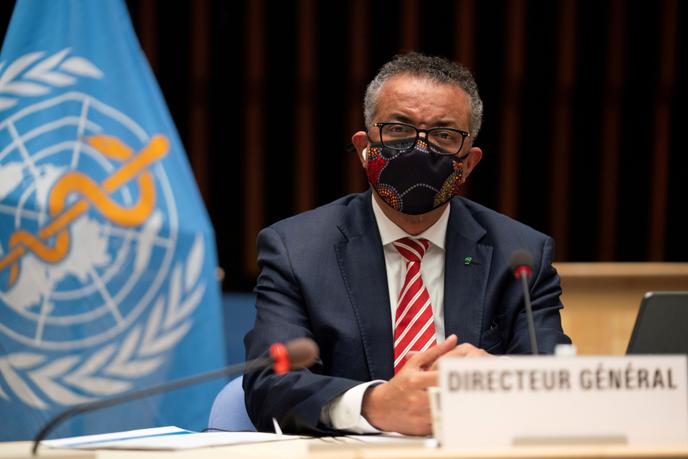 The global phenomenon of antimicrobial resistance threatens to undo a century of medical progress, the World Health Organization (WHO) warned on Friday (November 20th).
Antimicrobial resistance occurs when bacteria, viruses, fungi and parasites resist the effects of drugs, including antibiotics, making common infections more difficult to treat and increasing the risk of spreading diseases, severe forms of the disease. infections and death.
On the occasion of the world week "for the good use of antimicrobials" (from November 18 to 24), WHO, in collaboration with the Food and Agriculture Organization (FAO, UN agency ) and the World Organization for Animal Health (OIE), on Friday launched a high-level group "Charged with combating the accelerating crisis of drug resistance". Its two co-chairs are the Prime Minister of Bangladesh, Sheikh Hasina, and her counterpart from Barbados, Mia Mottley. This group will bring together heads of state, ministers and heads of businesses and civil society organizations.
As dangerous as a pandemic
"Antimicrobial resistance may not seem as urgent as a pandemic, but it is just as dangerous", WHO chief Tedros Adhanom Ghebreyesus told a press conference.
Antimicrobial resistance is "One of the greatest health threats of our time" and "Threatens to undo a century of medical progress and leave us defenseless against infections that today can be easily treated", he warned.
About 700,000 people die each year from this resistance, and, "Without strong action to ensure appropriate use of existing antibiotics, as well as new and better treatments, this number could rise to 10 million by 2050", according to the International Federation of the Pharmaceutical Industry (IFPMA).
"Antimicrobial resistance is a looming global crisis that could eclipse Covid-19 in terms of death tolls and economic costs", warned IFPMA director general Thomas Cueni, welcoming the creation of the working group.
Excessive use of drugs
Antimicrobials are essential weapons in the fight against disease in humans, animals and plants. They include antibiotics, antivirals, antifungals, and antiparasitics.
Multiple factors – including the overuse of drugs in humans, livestock and agriculture, as well as lack of access to safe drinking water, sanitation and hygiene – have resulted in magnified the threat posed by antimicrobial resistance worldwide, says WHO.
"While antibiotics are key, antimicrobial resistance also includes resistance to drugs against HIV, malaria, neglected tropical diseases, and others.", stressed Mr. Tedros.
He also lamented that while nearly 90% of countries have national action plans to address antimicrobial resistance, only 20% have found funding to implement them. To counter this antimicrobial resistance, WHO has called in recent years for the development of new antibiotics, but the process is complicated and expensive.
Read the focus:
Antibiotic resistance, a major health problem