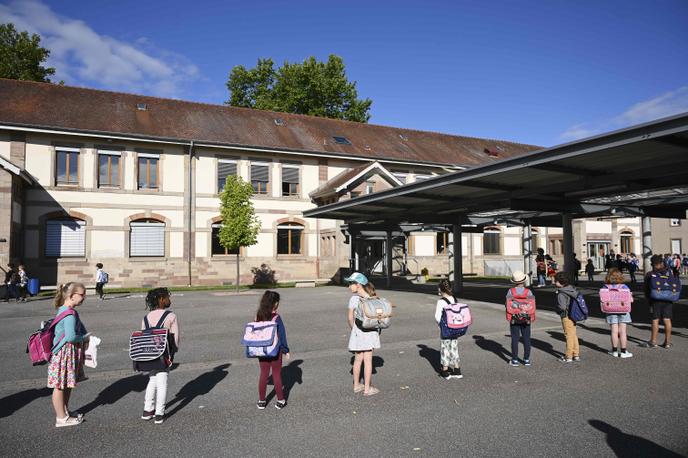 Can seasonal coronavirus infections, which are frequent and cause winter colds, help protect against SARS-CoV-2?
To this recurring question of cross immunity, a French study on a population of 775 children answers in the negative. The results of this PED-COVID work, led by Isabelle Sermet-Gaudelus (Inserm, Assistance publique-Hôpitaux de Paris) and Marc Eloit (Institut Pasteur) were pre-published on June 30 on the MedXriv site, and are subject to The Lancet.
During the pandemic, it appeared that young people seemed less affected than adults by the new coronavirus, and presented especially less severe forms of the infection, hence the hypothesis of cross protection, conferred by four seasonal coronaviruses, to which we are exposed from early childhood. An American study published by the journal Cell recently argued in favor of this cross immunity by showing that 50% of people who have not been exposed to SARS-CoV-2 have T4 lymphocytes recognizing this virus.
The French researchers approached the question directly from the angle of protection conferred by prior infection with seasonal coronaviruses, detected by the presence of their antibodies.
For this, they formed a cohort of 775 children aged 0 to 18, consulting or being hospitalized in hospitals in Ile-de-France between 1er April and 1er June, for another reason than a Covid-19. The cross-sectional study also included thirty-six young patients with multisystem inflammatory syndrome, a picture related to Kawasaki disease by selecting cases from children infected with the new coronavirus. In this population, the researchers carried out a search for antibodies against SARS-CoV-2 and against the four seasonal coronaviruses.
Cross immunities are exceptional
Result, 10% to 15% of children had a positive serology for the new coronavirus. This is comparable to the rate recently observed by Robert Cohen's team in a study of 600 young Ile-de-France residents followed by a liberal pediatrician. As in other pediatric series, the infection was often not very noisy or even inapparent: almost 70% of these young people had never had any evocative symptoms. In more than half of the cases, the researchers highlighted so-called neutralizing antibodies: "It means that they neutralize the virus in the laboratory, but in clinical terms, we do not know what concentration can prevent a new infection", specifies Professor Isabelle Sermet-Gaudelus, pediatrician at Necker Hospital and first author of the study.
You have 36.32% of this article to read. The suite is reserved for subscribers.